Highlights
The Qualifica Centre is just a click away!
In the scope of the Contingency Plan, we regret to inform you that attendance at the Qualifica Centre of the Albergaria-a-Velha School Group is suspended. However, we are working for you, and you can contact us through the email [email protected].
If you wish, you can fill in the Candidate Form, then we will monitor and guide you remotely, in order to define your qualification project.
We are also continuing to remotely monitor all the candidates who are developing processes of recognition, validation and certification of skills (RVCC). This distance monitoring presupposes contact by telephone, e-mail, video call or audio.
Watch the ANQEP video
Mission of the Qualifica Centre
The mission of the Qualifica Centre of the Albergaria-a-Velha School Group is to help all those who wish to acquire or reinforce their school qualifications, who want to define and develop qualification paths adjusted to their vocations and interests, but also to the labour market needs and, at the same time, to facilitate the development of attitudes and behaviours that enhance lifelong learning, as a continuous and permanent process.
Recipients
Adults, aged 18 or over, who want to continue their qualification pathway or want to improve their positioning in the labour market.
Actions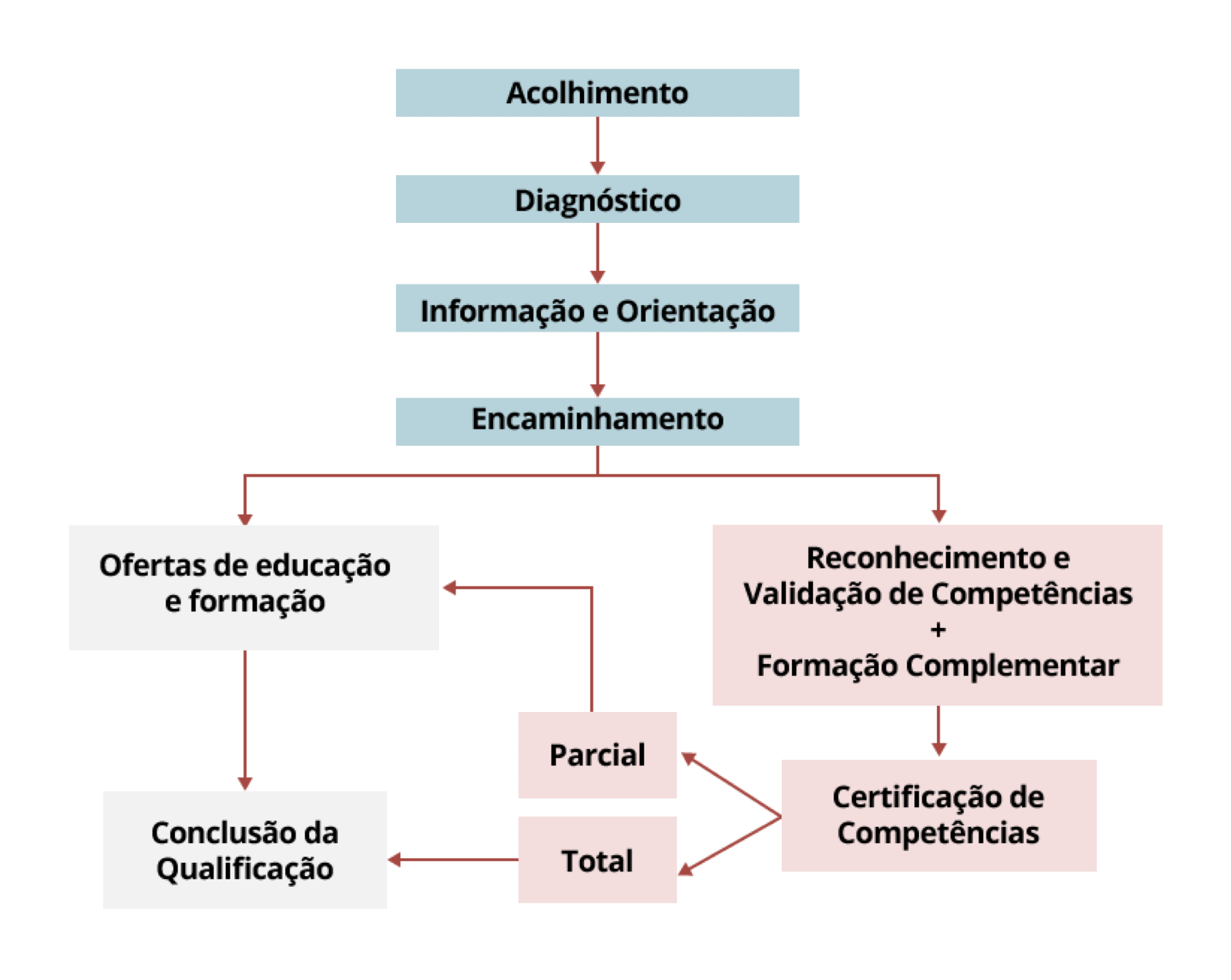 Skills Certification
Demonstration of the adults' competencies, before a jury, by means of a test.
Schedule
Monday to Friday from 10am to 5.30pm (other times by appointment only)
Where we are
Albergaria-a-Velha Secondary School (Workshop Building)
R. Américo Martins Pereira, 5
3850-837 Albergaria-a-Velha
Contacts
Telephone: 234 529 680
Email: [email protected]
Facebook
Pre-registration form
See also...